Shopping Cart
Your Cart is Empty
There was an error with PayPal
Click here to try again
Thank you for your business!
You should be receiving an order confirmation from Paypal shortly.
Exit Shopping Cart
Mercy Christian Counseling
NCCA Licensed Clinical Pastoral Counseling with Temperament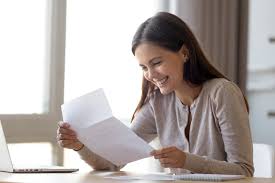 SETTING UP YOUR DAY FOR SUCCESS
We humans generally seem to have a low tolerance for the inevitable valleys, challenges, and changes of life. Don't you agree? Our lives can be 98 percent good, but we zero in a laser-like focus on the 2% not-so-good. That's because the human brain is wired to look for danger. While this wiring may seem to be hopelessly fixed, neuroscience has shown that we can retrain our brains to focus on the 98% good.
The even better news is that there is a completely free and easy personal practice that will readily accomplish the feat. Interested? It's so simple you may scoff, but it works!
That personal practice is to begin each day by writing down the things you are grateful for both small and large. Start the list with the words, "I am grateful for." Take about five minutes while having your morning coffee, tea, or juice—instead of watching the news—and when you are finished your list, read the whole list out loud. Repeat daily until you habitually think about your blessings first thing in the morning.
If you are a person of faith, give thanks to God from whom all these blessings flow. Then simply ask Him to help you meet the challenges of today.
You'll soon see that this practice sets you up for a very positive outlook, no matter what comes. Your outlook (attitude) is the key to happiness! You can begin right now, even if it isn't first thing in the morning.
Blessings to you!
Dr. Susan Haberkorn is an ordained Minister of Pastoral Care and NCCA Clinical Pastoral Counselor.
Categories: None
/