Shopping Cart
Your Cart is Empty
There was an error with PayPal
Click here to try again
Thank you for your business!
You should be receiving an order confirmation from Paypal shortly.
Exit Shopping Cart
Mercy Christian Counseling
NCCA Licensed Clinical Pastoral Counseling with Temperament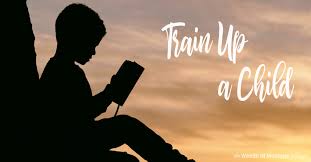 DEAR CHRISTIAN PARENTS:
Do you love Jesus? Do you teach your children to love Jesus?
I've heard it said that we are always just one generation away from Christianity disappearing from the earth. Thank God that can never be true! The Lord has promised the "the gates of hell" will never prevail against the church (Matthew 16:18.
Even so, many Christian parents are failing the Lord, the church, and their children in the matter of Christian child-rearing. They seem to have an attitude (and many say) that there is no need to bring up their children in the church; they think it's ok to say that the child can decide later. So they don't prioritize assembling with other believers and teaching their children Bible stories. They don't pray with their children or spouse. How then, will their children develop a saving faith? This attitude specifically violates a powerful exhortation to "train up a child in the way he should go; and when he is old he will not depart from it," (Proverbs 22:6).
Like it or not, children learn to value (or not value) what their parents demonstrate as valuable. This includes not just Christian education, but also parental authority. It's shocking to me how many parents let the kids run the household, most specifically regarding whether the family attends church. A child indulged in this way is on the road to hell and it is the parents' fault.
Dear Christian parents: you have a God-ordained responsibility to raise your children to love Jesus and to love His bride, the church. Please make it a priority.
Dr. Susan Haberkorn is an Ordained Minister of Pastoral Care and NCCA Licensed Clinical Pastoral Counselor.
Categories: None
/