Shopping Cart
Your Cart is Empty
There was an error with PayPal
Click here to try again
Thank you for your business!
You should be receiving an order confirmation from Paypal shortly.
Exit Shopping Cart
Mercy Christian Counseling
NCCA Licensed Clinical Pastoral Counseling with Temperament
THE PROVERBS 31 HUSBAND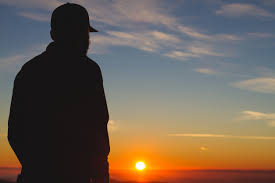 There are hundreds, if not thousands, of Bible studies written about the "Proverbs 31 Woman." What I want to write about today is the Proverbs 31 HUSBAND. Don't get me wrong—the wife in this Scripture is an amazing, Godly woman and quite deserving of praise; however, the traits of her husband are not often discussed. He is an amazing man who, if you read between the lines, helps to provide an atmosphere within the marriage in which his wife is safe and free to be all she can be.
He is trusting. In 31:11, the scripture says "The heart of her husband safely trusts her; so he will have no lack of gain." Did you notice the word "so"? His trust begets this gain. He trusts before. He has an already trusting heart toward his wife, and she responds for his good.
He respects her. Verses 13 to the end are filled with her autonomy. She goes about her business of running both her household and her business enterprise unhindered. She makes numerous decisions about both small and large matters as a regular part of her routine. He does not interfere.
He is generous. He does not object to the time and money she spends operating her business, caring for the poor, and taking care of the family's well-being (vv. 20-24).
He is not jealous. In the conduct of her business, she undoubtedly comes into contact with and has dealings with men other than her husband (v. 24).
He recognizes the benefits that accrue to him because of who she is. He is well-known among the elders because she is well-known and respected in the community (v.23). He doesn't try to take credit for the good she does (v. 31).
He shows his appreciation for her. He doesn't take her for granted; he praises her openly (v.29).
As you can see, Proverbs 31 has lessons for both men and women. It is a portrait of freedom and responsibility in marriage—a Godly marriage.
Susan A. Haberkorn, NCCA Licensed Clinical Pastoral Counselor
Categories: None
/