Shopping Cart
Your Cart is Empty
There was an error with PayPal
Click here to try again
Thank you for your business!
You should be receiving an order confirmation from Paypal shortly.
Exit Shopping Cart
Mercy Christian Counseling
NCCA Licensed Clinical Pastoral Counseling with Temperament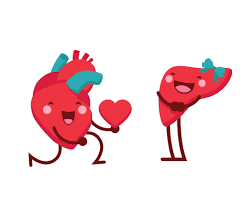 Cholesterol-lowering medications (statins) are fraught with unwanted and dangerous side-effects. One of the worst is this: while these drugs are touted to safeguard heart health by lowering serum cholesterol levels, the opposite is actually true. One of the primary problems with these drugs is that they interfere with Coenzyme Q-10 (CoQ10) metabolism. Why is this important? HMG CoA reductase, the enzyme that produces cholesterol, is also the enzyme that produces CoQ10, which is an essential nutrient for the production of energy and is found in highest levels in the mitochondria of heart muscle cells. Decreasing levels of CoQ10 are associated with cardiovascular disease. Hence, statin drugs may be implicated in the development or worsening of heart disease. Additionally, statin drugs cause liver and kidney disease.
Natural substances that support healthy cholesterol ratios in the blood include B Complex supplements, onion and garlic, vitamin E, CoQ10, selenium, vitamin C, grapeseed extract, and pine bark extract. Increasing essential fatty acids (EPA/DHA) and eliminating trans fats is also essential. Increasing both soluble and insoluble fiber helps to sequester excess dietary fat for elimination.
Give your heart and liver some love today and get off those statin drugs!
Categories: None
/