Shopping Cart
Your Cart is Empty
There was an error with PayPal
Click here to try again
Thank you for your business!
You should be receiving an order confirmation from Paypal shortly.
Exit Shopping Cart
Mercy Christian Counseling
NCCA Licensed Clinical Pastoral Counseling with Temperament
FROM ADVENT TO EASTER AND BEYOND: THE GOLDEN CORD THAT BINDS IN ONE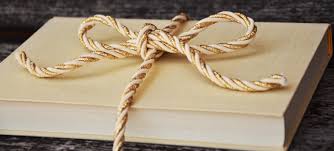 For many of us, the Christmas and Easter seasons are separate and distinct occasions. Each season has its own colors, flavors, and traditions. Biblically speaking, however, they represent the beginning and ending of a very brief sojourn on earth of Jesus Christ, the Son of God, our Savior. Between the two seasons is a longer period of relative inactivity when some forget the Reason for each season. We forget that the two are inseparably linked in a perfect, sinless Life.
As I ponder the life of Jesus in this context, it occurs to me that there is a golden cord that runs throughout:
Obedience.
Jesus Christ, Emanuel—God with us—left His throne in Glory, laid aside His sovereignty for a time, and displayed faithful obedience: "And being found in appearance as a man, He humbled Himself and became obedient to the point of death, even the death of the cross." (Philippians 2:8)
To whom was He obedient? To God the Father. He was with God in the beginning, creating and sustaining creation, sharing that Godhead equally with the Father and Holy Spirit, yet obedient to the Father, as Jesus Himself said: "I can of Myself do nothing. As I hear, I judge; and My judgment is righteous, because I do not seek My own will but the will of the Father who sent Me." (John 5:30)
Jesus' obedience was a crucial aspect of His sinless life. He demonstrated obedience:
When he went missing at 12 years old and then was found teaching in the synagogue: So when they saw Him, they were amazed; and His mother said to Him, "Son, why have You done this to us? Look, your father and I have sought You anxiously." And He said to them, "Why did you seek Me? Did you not know that I must be about My Father's business?" But they did not understand the statement which He spoke to them. Then He went down with them and came to Nazareth and was subject to them. (Luke 2:48-51)
When He was baptized before beginning His public ministry: Then Jesus came from Galilee to John at the Jordan to be baptized by him. And John tried to prevent Him, saying, "I need to be baptized by You, and are You coming to me?" But Jesus answered and said to him, "Permit it to be so now, for thus it is fitting for us to fulfill all righteousness." Then he allowed Him. When He had been baptized, Jesus came up immediately from the water; and behold, the heavens were opened to Him, and He saw the Spirit of God descending like a dove and alighting upon Him. And suddenly a voice came from heaven, saying, "This is My beloved Son, in whom I am well pleased." (Matthew 3:13-17)
When He was afraid, before His arrest: And He was withdrawn from them about a stone's throw, and He knelt down and prayed. And He said, "Abba, Father, all things are possible for You. Take this cup away from Me; nevertheless, not what I will, but what You will." (Luke 22:41-42; Mark 14:36)
When He stood silently before Pilate, making no defense, that the will of God might be fulfilled: And the chief priests accused Him of many things, but He answered nothing. Then Pilate asked Him again, saying, "Do You answer nothing? See how many things they testify against You!" But Jesus still answered nothing, so that Pilate marveled. (Mark 15:3-5)
When dying on the cross, He cried out for our salvation: Then Jesus said, "Father, forgive them, for they do not know what they do." (Luke 23:34)
From conception to death on a cross and beyond, Jesus' only thoughts were to fulfill the mission His heavenly Father had given Him. His journey from Advent to Easter is why we can say "therefore come boldly to the throne of grace, that we may obtain mercy and find grace to help in time of need." (Hebrews 4:16)
Because of the obedience of Jesus Christ, we also can call God our Abba, Father: And because you are sons, God has sent forth the Spirit of His Son into your hearts, crying out, "Abba, Father!" (Galatians 4:6)
This year I hope you will remember that Advent and Easter are not discrete seasons. They are eternally linked by the Golden Cord of obedience.
Dr. Susan Haberkorn is a Minister of Pastoral Care and NCCA Licensed Clinical Pastoral Counselor.
Categories: None
/